Prefect Board

"Being a Prefect is not simply about maintaining good order at school and enforcing school rules, but is also about assisting students and helping them build positive characters."
Rico Mak of S5CH, Head Prefect 2019-20
"The Prefect Camp was very meaningful as it bonded the whole team together and let us know how important the badge we are wearing every day is to the school."
Bryan Sung of S5CI, Vice Head Prefect 2019-20
The Prefect Team aims to help students become responsible learners so that all members of the school can enjoy a harmonious environment and flourish.
Apart from maintaining the discipline of students, the Prefect Team also takes the initiative to work on team building activities and organize meetings and camps that help students understand meaning and purpose.
The following is an extract of the year plan written by our current Head Prefect and Vice Head Prefect: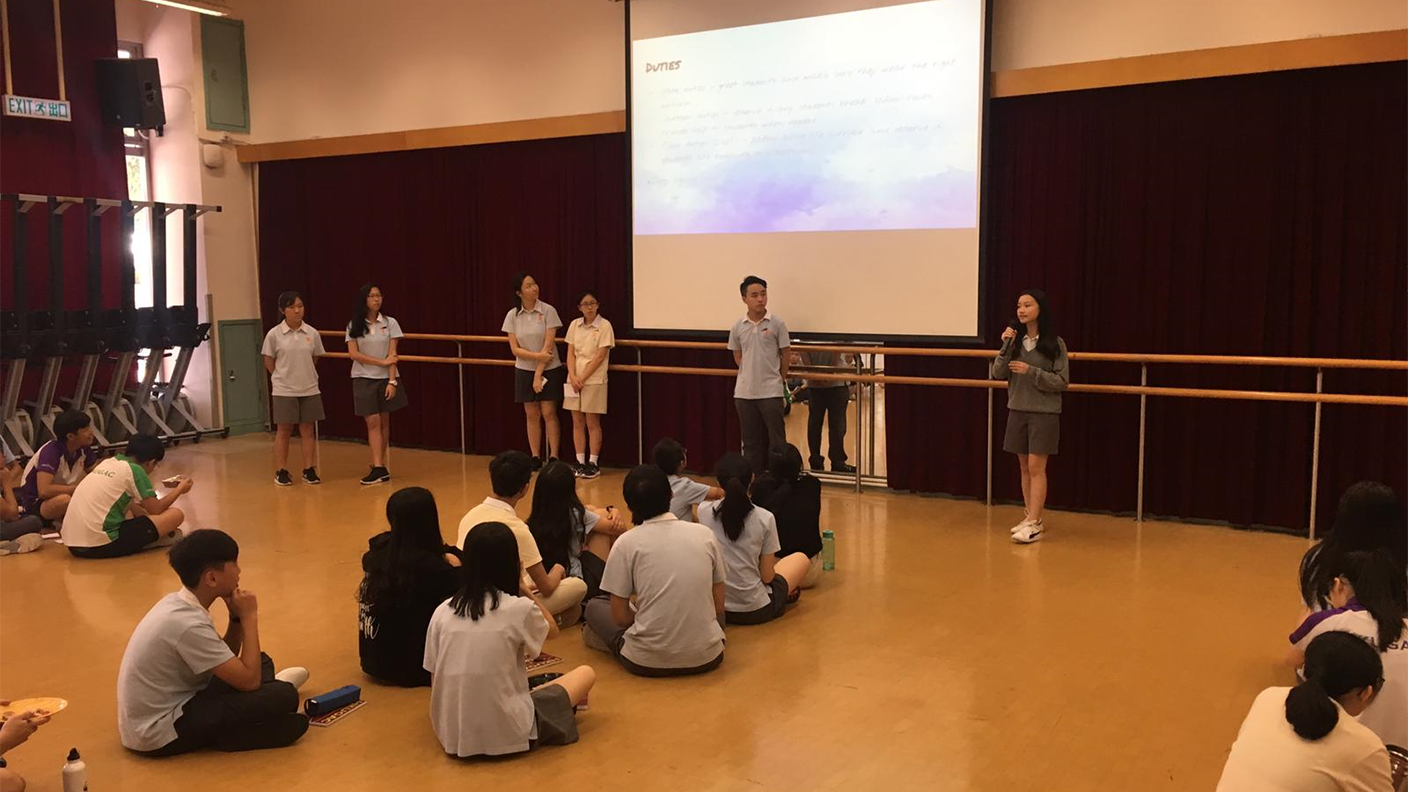 Mission
The Prefect Team, as a whole, is dedicated—
to maintaining good order and discipline in the school, providing a safe, cheerful and harmonious environment for all Students;
to guiding students in developing a positive morality, influencing peers in pursuing a vigorous attitude and virtuous behaviours;
to provide assistance to the students as a friendly partner if needed, and being approachable and considerate to all members of the school family;
to promoting the spirit of teamwork, fairness, and positivity among the student community, nurturing future leaders; and
to maintaining a positive relationship between students and the school, bridging both parties for a flourishing school society.
Theme -"Dauntless"
"Dauntless" means showing fearlessness and determination.
We are determined to strive for excellence through performing duties earnestly and unwaveringly to create a disciplined and harmonious school atmosphere for students. Our Prefects will adhere to the values of integrity and justice, as well as uphold the principle of fairness, impartiality, and compassion in carrying out our duties. The Prefect Team shall overcome the impending challenges, with diligence and enthusiasm.