Principal's Welcome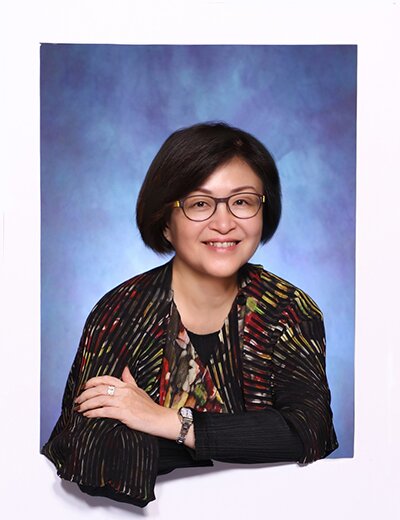 "WELCOME TO HKUGA COLLEGE, WHERE CARING FOR AND EDUCATING STUDENTS IS OUR PRIORITY."
Thank you for taking the time to explore our vibrant learning community.
At HKUGA College, students are guided by our highly-qualified teachers on an adventure of lifelong learning, where they are equipped with the future knowledge, skills and attitudes needed to engage in this rapidly evolving world.
Since 2018, we have made Enhancing Wellbeing of the Community our top priority. While we aspire for high standards of academic performance and excellence in education through a comprehensive school-based curriculum, the wellbeing of the HKUGA College Community encompasses everything we do. Now, more than ever, we believe that the wellbeing of our community will be of utmost importance amidst a world of inevitable and fast-paced changes under the impact of the pandemic.
A pastoral infrastructure which educates, empowers and builds resilience is in place for that. Our objective is to nurture an inclusive, positive and interactive learning culture where each student is given the opportunity to flourish and accomplish. From an early age, students benefit from our strategic individualisation of learning and our strong emphasis on building Chinese literacy and cultural appreciation. Their inquisitive nature and critical thinking skills are also developed through Philosophical Inquiry, an approach that emphasises the use of collaborative learning.
Here, students are encouraged to think critically, communicate boldly and develop respect for themselves and others, as our teachers provide regular feedback on student learning and use continuous assessments to inform and refine their teaching approach and the learning process.
Within this safe, friendly and supportive environment, leadership opportunities are also embedded in our College life. Students enjoy a broad range of cultural and sporting activities, and community outreach projects that broaden their exposure, while developing a sense of student agency to nurture responsible citizenship.
Through robust and consistent home-school collaboration, we endeavour to bring wellbeing to the heart of education as we realise the individual potential of each student.
Thank you for your interest in HKUGA College. I hope this website will provide a path for you to discover more about our learning community.
Corina Chen
Email to Principal: Ms. Chen Hing, Corina