Peer Counsellors
"I have joined the Peer Counsellor Team for 3 consecutive years. Seeing the S1 students savour every moment at school motivates me to continue! It is such a wonderful experience to welcome newcomers."
Melody Chan of S5LN, Peer Counsellor Team Head 2019-20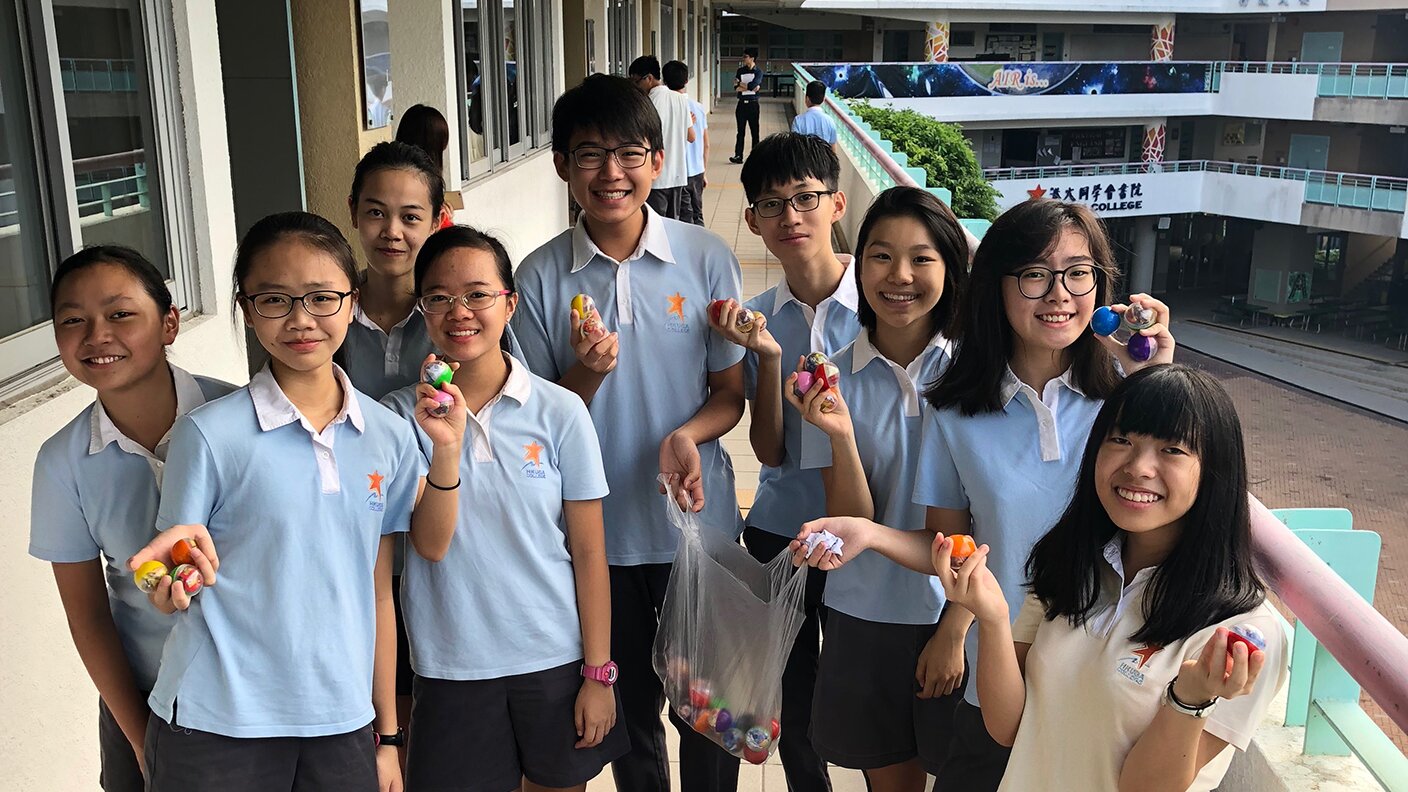 What is better than having a tea gathering after school on Friday so you can share your thoughts with your buddies? Who would not want to have a chance to celebrate their birthday at school with the senior students? These are just some of the activities organized by the Peer Counsellors.
The Peer Counsellor Team aims to help S1 students adapt to the new school environment by making good use of their personal experience and organizing various meaningful activities. Apart from developing good habits in a classroom with S1 students and organizing lunch gatherings, our Peer Counsellors try to plan several activities to bond our S1 students together.
Who says Quidditch could only appear in Harry Potter? Our peer counsellors brought it to life at school! The S1 students got a chance to hold onto their broomsticks and compete with senior students at lunch. The first-ever Quidditch game was organized by our wonderful Peer Counsellors under the support of English teachers in English Week! The aim is to promote reading and encourage students to make good use of their creativity. Another highlighted activity is the "Crazy Time before Exam" when all S1 students joined the peer counsellors in playing a balloon game to release their stress just before the exam.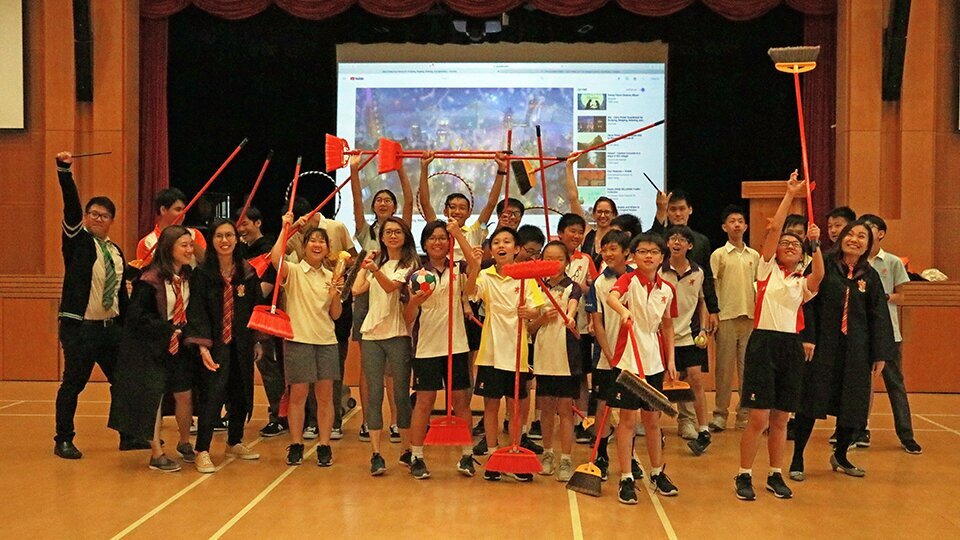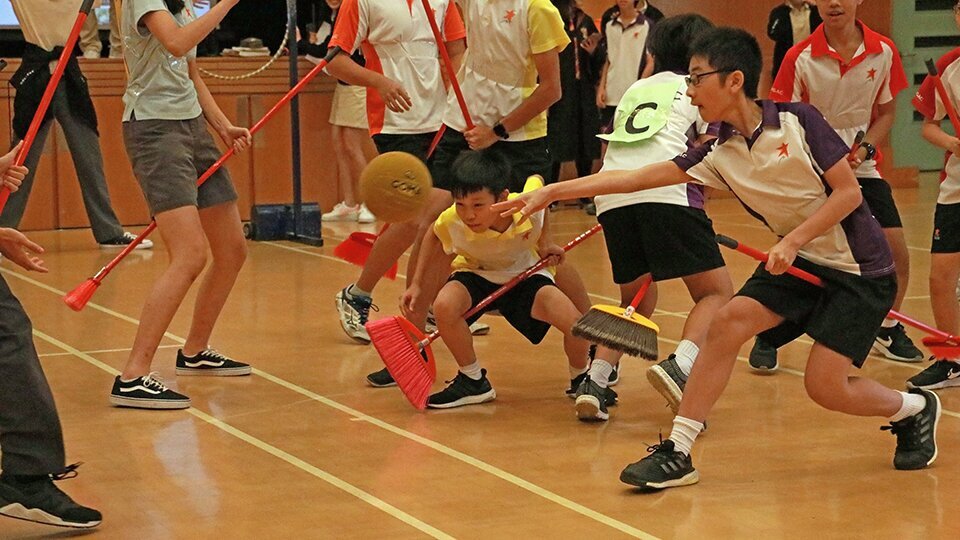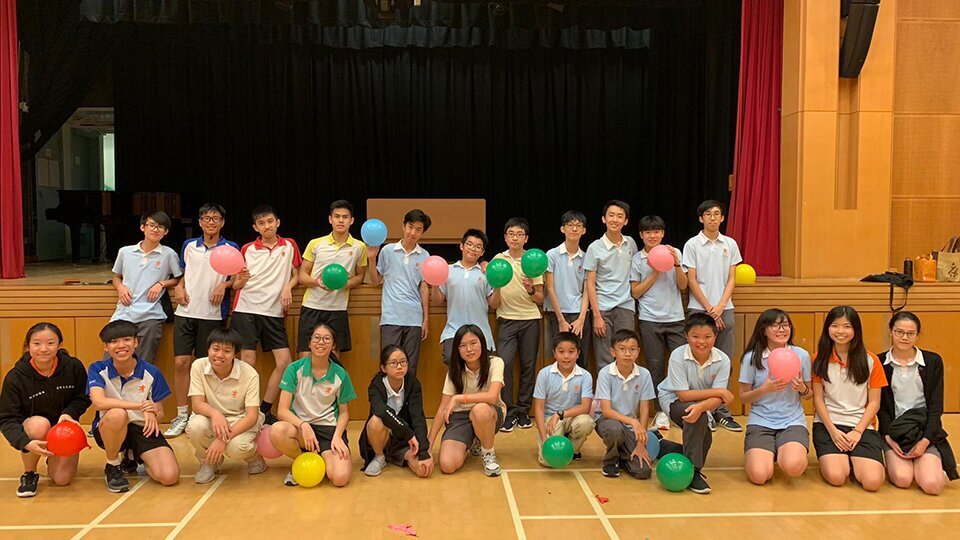 Do you want to join them now? Visit our school to feel the dynamics of the S1 students and peer counsellors. They are always ready to help you out!